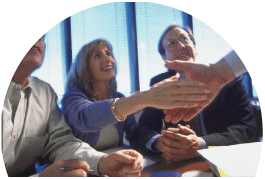 Each day we source, read and qualify the resumes of hundreds of experienced Business Development, Clinical Development, Marketing, Medical Affairs and Sales professionals, within the areas of Hematology/Oncology therapeutic area.
As we contact and profile the candidates, we identify their length of experience in industry, position level, therapeutic area, compensation, to whom they sell/market-specialty, managed care, hospital, etc., and what it is they are looking for. This allows us to catalogue them for current and future openings.
Types of Positions/Candidates:
Specialty Rep/Hospital/Institutional Specialist

Regional/National Account Manager

Medical/Scientific Affairs Liaison

District/Regional/Area Sales Manager

Medical/Scientific Affairs Manager

Marketing/Brand/Product Manager

Manager Business Development
When we get a requisition from you, the candidates are then matched to your requirements. They are contacted regarding your specific opportunity, sold on your company and position and we answer any and all questions they may have.
The interested and qualified candidates are then presented back to you through a web-based interface.
We then schedule the interviews, debrief the candidates to identify any issues or concerns, negotiate the offer and close those candidates you wish to hire.
One of the hallmarks of our success is the ability to sell your company and opportunity while at the same time making sure there is an ideal match for both sides.
This gives you more qualified candidates from which to choose.